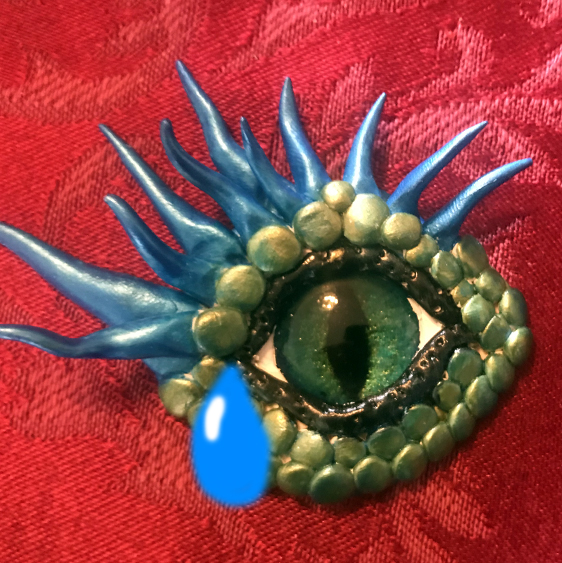 As a new small business, we are going through the ropes of learning how to ship our products and found that the delicate eyes don't ship very well, as pieces of the horns often get broken in the mail.  
Therefore, we will only offer this product at our local fairs, markets, and stores until we find a reasonable way to ship these products.  The dragons are sturdy and do better in shipping.  
That being said, we ship all our products with Priority Mail from FEDEX or UPS.  We only charge a flat rate of $7, when it costs more for certain pieces. This is because we want to ensure that your products are tracked to your location, and still be an affordable shipping rate for our lower-cost items.  
We will soon be offering gift bundles with no shipping costs! 
Thank you for your support!