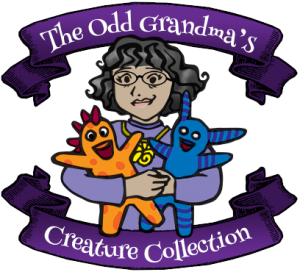 Welcome! I'm the Odd Grandma, and here you will find all sorts of odd, mysterious creatures and stories. From sock monsters to flower fairies, mermaids and GHOSTS, we have a little something for every fantasy lover.
We specialize in creating handcrafted, one-of-a-kind gifts with a story. Each creature comes with an adoption certificate, and you can find out about their personality and backstory on our website and gallery. After you adopt a creature, we encourage you to share your story about your creatures on our social media pages!
We are also starting a YouTube Channel called Interviews with Monsters where you can find out more about these creatures. We are also making how-to-create your own creature videos, which you can support through our YouTube Channel! Look for a crafting book in the future!
What Can you Find Here?
Our Latest Products.
They Ate My SOCKS!
Want to place a custom order or commission? Contact us below!